Citadel Casinos in South Africa – A Full Guide
Citadel Instant Payments is an online payment solution that lets users transfer money directly to and from their bank accounts without creating a separate account. Citadel Commerce was founded in 2000 and is supported by over 300 financial institutions across the globe, including all leading South African banks. When you use this instant payment method at online casinos, the transactions reflect on your bank statements as 'Citadel Commerce' entries.
An Overview of Citadel Online Casinos in South Africa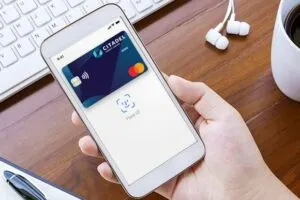 There are hundreds of online casinos that support Citadel payments. It's a popular choice for casino enthusiasts for several reasons. Payments don't show up on your bank statement as casino transactions, they are extremely secure, and deposits are instant.
You can begin using this safe payment option to play at the best online casinos right now, as long as you have an active bank account. The best part is that you don't have to create a separate account or sign up to start using it. That's why many players prefer this method to e-wallets.
Keep reading to find out about the promising security benefits these online payments offer, how to use Citadel at online casinos, and how to complete your first deposit. If you want to cut right to it, here's a list of the best online casinos in SA for instant payments.
The Citadel casinos that we recommend have been expertly tested by us and are all fully licensed gambling sites.
Fort-Knox Safety Measures with Citadel Payments
This payment method offers users top-notch security and sophisticated encryption techniques. That's why it's a popular online payment system for many reputable casinos, online gambling operators, and sports betting sites.
Citadel only collects the information necessary to complete a payment transaction and maintain an account history for their purposes. A player's bank login password and security information will never be captured or stored.
Citadel Commerce is an associated brand of Paramount Commerce, the company responsible for launching the first online payment product that allowed users to make online purchases directly from their bank accounts without using e-wallets as an intermediary. The company is also responsible for the leading payment solution, Instadebit.
When you use Citadel for instant online casino transactions, the information captured during the transaction process will never be shared with third parties unless it is required by law. It will also not be used for marketing purposes.
Leading encryption techniques are used in all transactions to exclude attempts at fraud from the outset and to protect sensitive data from being accessed by third parties.
Transactions are processed following EU General Data Protection Regulations (GDPR) that gives users several security rights such as:
Access
You can submit a 'Subject Access Request' to Paramount Commerce for a copy of the data the company holds on you.
Rectification
You can ask Paramount Commerce to update or correct any incorrect information.
Erasure
You can request the company to delete data held on you.
Right to restrict processing
You can request that they restrict data processing in certain ways.
Data portability
You can request your data in a user-friendly format.
Right to object
You can ask Paramount Commerce to stop processing your transactions.
Citadel users can request any of the above information by emailing Paramount Commerce at support@paramountcommerce.com. The company also provides an option to remove automated decision making for your transactions by conducting manual reviews instead. This slows down transactions considerably and casino deposits will no longer be instant.
How to Deposit at Citadel Casinos Online
Citadel Casinos are online casinos that support Citadel Instant Payments. In South Africa, we have a decent portfolio to choose from. These casinos also support alternative payment methods such as debit cards, credit cards, e-wallets, and prepaid cards.
Citadel payments can best be compared with other instant banking solutions, such as PayFast and EasyEFT. To use it as a deposit method at online casinos, you need to have money in your bank account. This is because the deposit is taken from your bank account and transferred to your online casino account. A credit card is not required.
The money is transferred immediately so you won't have to wait around for your casino balance to be topped up. When you're ready to start playing at the best Citadel casinos in SA, click on the casino links on this page to launch them in your browser.
You can claim the bonuses by signing up for an account. If you don't want a bonus, you can opt-out before you complete your deposit.
Once you've signed up at a casino from your smartphone, tablet, or desktop PC, follow these steps to complete a successful deposit using Citadel as your deposit method:
1

Claim the bonus if you want to.

2

Go to the casino's Cashier or the Deposit page.

3

Click on Citadel to select it as your deposit method.

4

Enter the amount you want to deposit.

5

Log into your online banking profile and carry out a normal transfer using the account details provided by the casino.

6

Enter your reference number if there is a space provided. This is usually your casino account ID. The online casino will provide this.

7

Confirm the transaction.
The money is then transferred to the Citadel Direct system and credited to the online casino's account. The casino makes the money available in your balance immediately so that you can begin playing.
While you do need to log into your banking profile to complete the transaction, you don't have to provide the casino with your card details, which is always a plus. You can play online without having to provide sensitive information.
No additional account is required to make a payment with the Citadel payment system. All transactions – including topping up your casino balance and cashing in your winnings – are processed quickly, easily and reliably. Payments are subject to the highest security standards of Internet banking and offer customers complete anonymity.
This is not an e-wallet, so you do not have to deposit any money into a Citadel account beforehand to use the service. You do need to have a positive bank balance though.
How to Withdraw from Online Citadel Casinos
Citadel Instant Banking lets you pay out your casino winnings to your bank account. Depending on the online casino you are playing with, this will usually be the same bank account that you used to deposit money into your casino balance.
The payout can take up to three working days, but this depends on the processing times of the respective casino as well. The payment timeframe of three days refers to the time it takes for the funds to reflect in your bank account after the payment has been released by the casino.
Online casinos each have their own internal processing times. This usually falls within the range of 24 to 72 hours. It's much faster when you've already verified your account.
Verifying your account is quick and easy from a player perspective. All you have to do is send a copy of your ID and proof of address to the casino. You can typically choose to email it or use the upload utility offered by the casino. Once the account is verified, you won't be asked to verify it again every time you withdraw.
In any case, you don't need to verify your account before you can request a withdrawal. However, you may need to verify yourself before your withdrawal is released.
Requesting a withdrawal is as easy as depositing at Citadel casinos. Here's a step-by-step:
1

Log in to your casino account.

3

Enter the amount you want to withdraw.

4

Click on Citadel to select it as your payment method.

5

Enter your bank account details.

6

Confirm the transaction by clicking on the appropriate button (e.g. Confirm, Proceed, or Submit).
That's it. Be aware that Citadel may charge fees for these types of transactions. The online casino may also charge fees for different payment methods.
Funds credited to you by the online casino (and any other merchant) will be deposited automatically into your bank account. The transactions will appear on your bank statement with, "Citadel Commerce," as the reference.
Citadel itself promises its customers the highest security standards. The data transmission is encrypted and the casino operator does not have access to sensitive data because Citadel acts without disclosing any account information. This is a huge advantage for players who prefer playing as privately as possible.
Payments can therefore not only be made quickly but also absolutely securely. Only the fact that Citadel is not that widespread in this country is a bit disappointing. Many SA players would be happy to see more online casinos offer this payment method.
Fortunately, there are plenty of alternative payment methods that work in much the same way as Citadel. These include SID Secure EFT, PayFast, and EasyEFT.
A Little More About Citadel
Paramount Commerce Corp. is a well-known company that offers comprehensive online payment services for customers and merchants of all kinds. Citadel has been active since 2000 and implements large volume financial transactions.
Paramount Commerce operates under the Information Commissioner's Office in the UK, which supervises the company's European Union (EU) data protection policies. When data is accessed outside of the EU, Paramount Commerce guarantees that the same standards of security will be applied.
Benefits and Drawbacks of Citadel Casinos
Using Citadel Instant Payments as a payment method at online casinos offers many of the same benefits that e-wallets do. Your gambling activities are not recorded on your bank statements, you don't have to provide online sites with your financial information, and transactions are exceptionally secure.
Let's take a look at the benefits in a nutshell:
Privacy: transactions are referenced as 'Citadel Commerce' on bank statements.
Security: Citadel provides high-end security and encryption techniques to protect your data.
Anonymity: players don't have to supply casinos with their bank details.
Instant deposits: begin playing immediately at the best online casinos.
High transaction limits: deposits and withdrawals are only limited by the casino's daily, weekly, and monthly transaction limits.
Hassle-free: there's no need to create an account or sign up for anything before you can use this payment method.
The disadvantages are few but should be considered nonetheless:
Withdrawals are not instant. They may take several days to reflect in your bank account once the funds have been released from the casino.
Some online casinos support Citadel deposits but not withdrawals.
Players are limited when using this payment method since it's not supported at all online casinos.
Pros
Max privacy on bank statements
Top security
Complete anonymity
Instant deposits
High limits on withdrawals & deposits
No account creation needed
Cons
Withdrawals are not instant
Some casinos support Citadel deposits but not withdrawals
Limited choice of Citadel-supporting casinos
Though there are a couple of downsides to Citadel as a payment method, well-versed online gamblers will be able to make the most of these secure online casinos.
FAQ
Frequently Asked Questions about Citadel Casinos
Yes, most online Citadel casinos let you claim the bonuses if you are using Citadel to deposit. You can claim any of the bonuses at the Citadel casinos recommended on this page.
It's safe to play at Citadel casinos that are licensed by respected gambling authorities. This is not unique to Citadel casinos. As a rule, you should only deposit money at reputable, licensed online gambling sites.
No. Some Citadel casinos may only support Citadel deposits, some may support Citadel withdrawals, and some online casinos may support both deposits and withdrawals. You will find that many online casinos don't support Citadel transactions at all.
You don't have to download or install any software. Citadel Instant Banking can be used with desktop PCs, Macs, smartphones, and tablets.
You can create an account by clicking on a casino link on this page and following the prompts. It only takes a few moments. You won't be asked to provide any financial details to create an account. You may be required to verify your phone number.
Citadel deposits are instant. Your deposit will reflect in your casino account balance immediately or within a few seconds.
Yes and no. Many online Citadel casinos don't charge any fees for Citadel deposits or withdrawals. However, some casinos charge fees for deposits, or withdrawals, or both. When casinos do charge fees for Citadel transactions, they are typically quite low. You can find the transaction fees on the casino's Banking or Payments page.
Your withdrawal will reflect in your bank account balance within a few days.
There is no maximum withdrawal amount. If the casino has transaction limits, your full withdrawal will be paid out but it will be paid in increments that fall within the limits.
Yes. Most Citadel casinos let you try the slots and table games for free. You won't be able to try the live casino games for free. If you have already deposited, be sure to switch to 'free mode' or 'demo mode' if you want to try a game without using your balance.