Payment Methods Available for Online Gambling in South Africa
The number one priority of any South African punter is finding an online casino that allows you to deposit and withdraw money quickly and safely. Read on to find out what types of payment methods are available for South African players, which are the quickest to deposit and withdraw, and how they stack up against each other.
Best South Africa Online Casinos with Great Payment Methods
List of Payment Methods Available for South Africa
Here is a comprehensive collection of payment methods that are available to be used at online casinos by South Africans:
American Express
Paygate
Payfast
Paysafecard
Smart EFT
Swiffy EFT
ECOCard
AMEX
Muchbetter
Ukash
Instadebit
EntroPay (now Ixaris)
POLi
Payeer
Jeton
WebMoney
Wiretransfer
OwnPay
Ozow
Zapper
SendSpend
Payment methods available to online casino players do seem infinite, so we might have missed out on some – but the bulk of them is there. These are the most popular payment methods available to those gamblers in South Africa that wish to deposit and withdraw at online casinos.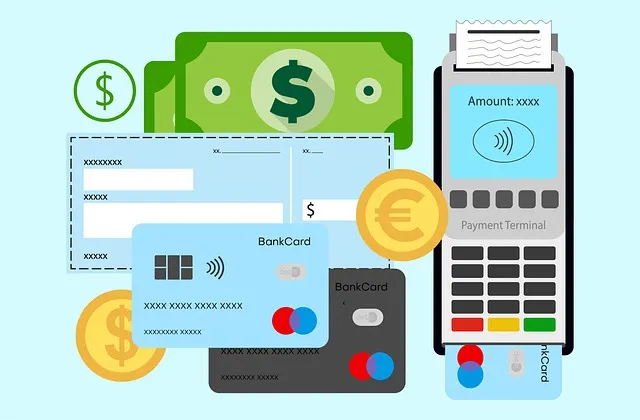 The Different Types of Payment Methods at Online Casinos
Now that we have a list of online payments, we can orderly sort them out into 3 categories:
Bank transfer
Credit/debit card
E-wallet and EFT
Cryptocurrency
Pay by Phone

Bank Transfer Payments in South Africa
These are the money transfers we are all used to; you use your online banking in order to withdraw or deposit the amounts needed, and are done directly through your own bank account.
The positive aspect of this payment method is that you are already well-acquainted with it, and no third parties act as a middleman between your earnings and the casino. Easy, straightforward, safe, and widely used: bank transfers stand the test of time even when pitted against up and coming payment methods such as the anonymous yet transparent cryptocurrency.
Depositing & Withdrawing at Online Casinos via Bank Transfer
There are a few things one must know when making transactions bank-to-bank:
IBAN: the casino's international bank account number with which it is uniquely identified. It is a very long alphanumeric code that is important to write correctly!
Bank name: the name of the casino's bank (e.g. FirstRand Bank).
Name of Account Holder: each bank account is linked to a person's name, be it legal or physical. Usually it's the casino's name or the name of the holding company.
Reference: when issuing a bank transfer, you will need to give a reason for the transfer; you can use your casino account ID here.
BIC/SWIFT code: an extra security when making a bank transfer since this is the code that matches a specific bank outlet.
The above details are what you will need to use when making payments towards the online casino (deposits), but also the same information you will need to provide the online casino with in order for them to pay out your winnings. These transactions will also be visible on your bank statements as well, of course.
It must be said that this is a very lengthy process, especially for withdrawals. This may be a deal breaker to many gamblers that like speedy transactions – if so, there are a few more innovative ways of moving money that can be made use of, which leads us to the next section of our article.
Credit and Debit Card Payments at Online Casinos in South Africa
Did you know that as of January 2020, a whopping 41% of South Africans declared they prefer to use a credit card for their online shopping?
These magical cards offer state-of-the-art encryption to keep your money and information safe and depending on the card you are using, they are widely accepted by a myriad of websites – online casinos included.
Credit cards. Not only are they synonymous with top-rate data protection, they also allow high limits on both withdrawals and deposits.With credit card payments at online casinos, deposits are instant and withdrawals may take a little longer. What players must be cautious of, though, is their spending habits: responsible gambling is implemented by many online casinos, but it is still easy to lose track of spending habits with credit cards.
Online casino transactions with debit and credit card require the user to insert the card's details into the website. It is very easy to deposit and withdraw using this payment method, and gamblers are surely in possession of at least one of them in their daily lives.
E-wallets and EFTs for Online Casino Transactions
We are now in the 21st century and we use the internet for virtually everything and anything. One of these things is to store our money in electronic wallets.
Long gone are the days when we had to walk around with bulky wallets and purses tucked in our pockets: now it's all about centralising our needs on smartphones or, at the very least, on the internet.
E-wallets are just like they sound: they are electronic wallets where you can store money in a virtual manner, creating your own portfolio of currencies and transacting in a mere matter of seconds.
E-wallets store the user's banking information and can pre-fill any online forms with the data. They also let their users store a balance they can easily use to make payments.
The major advantage of e-wallets is in fact the speed at which money is moved; you can withdraw and deposit quasi-instantaneously, which is a big incentive to online casino punters.
On top of this, they are extra safe as they use the latest technology in regards to data encryption, keeping cyber criminals at bay.
In case you needed an extra incentive to switch to e-wallet as a method of payment, online casinos rather much prefer this as a payment method themselves and offer all sorts of great bonuses for players that use e-wallets to transact.
EFTs, on the other hand, are electronic fund transfers that are enabled by a third party from one bank account to another. They also offer speedy financial transactions, but they do not store a balance by definition.
A few well-known e-wallets and EFTs are:
There are many more e-wallets and electronic fund transfers (EFTs) that allow South African players to make payments at online casinos. Make sure to pick a casino from our toplists so you are sure you can safely play with ZAR.
Cryptocurrency as a Payment Method when Playing at Online Casinos
Cryptocurrency – or crypto for short – has taken the world by storm since 2009, and it is no surprise that online casinos have started accepting cryptocurrency as a payment method.
South Africa is not a stranger when it comes to using cryptocurrency as it is a global phenomenon. South African players can convert their Rands to any coin, be it Bitcoin or Ethereum or Alt Coins, and use those to pay online.
With anonymity being at the forefront of the advantages of using cryptocurrency, players are flocking to the few new crypto casinos popping up everywhere on the internet.
Other perks to playing at crypto casinos?
Fast Registration
Immediate Transactions
Superb Bonus Offers
No KYC Process Needed
Absolutely Secure Transactions
Whilst fiat currency is still going strong, cryptocurrency is certainly starting to make its way to the top of the best payment methods for online casinos in South Africa.
Depositing by Phone – Pay later but Play Now
Since almost everyone who bets online has access to a smart phone, online casinos have made it possible to make payments by phone. It's quick, easy and safe and your payment will be reflected on next month's bill.The downside would be that you cannot make withdrawals via the same payment method, which means you would have to resort to more conventional alternatives such as bank transfer or card.
Comparison Between South Africa Online Casino Payment Methods
| PAYMENT METHODS AT ONLINE CASINOS | TRANSFER TIMES | SAFETY & FEATURES | ENCRYPTED | DATA PROTECTION | FEES | KYC |
| --- | --- | --- | --- | --- | --- | --- |
| Bank transfer | 1-2 days | High - Transactions monitored by bank | Yes | Great | Highly likely | Yes |
| Credit/debit card | Instant deposit; withdrawals ~2 days | High - Transactions can be reverted | Yes | Great | Highly likely | Yes |
| E-wallet/EFT | Instant deposits; withdrawals take hours or days | High - Transactions can be reverted | Yes | Great | Usually none on deposit but likely upon withdrawal | Usually yes |
| Cryptocurrency | Instant deposits and withdrawals | Very high - Anonymous transactions | Yes | Excellent | Possible | No |
| Pay by Phone | Instant deposits; withdrawals not avaialbe | High - Transactions monitored by the telephony provider | Yes | Great | Possible | Usually yes |
What South African Online Casino Gamblers Should Be Aware of When it Comes to Payment Methods
The general rules of safety are applicable to all online casino enthusiasts, but certain ones are more specific to punters seeking to use payment methods for online casinos in South Africa.
Only Play at Licensed Casinos
Firstly, users need to make sure they are playing at a licensed casino. The way to find that out is to look for the casino license on the operator's website, and cross-checking it with the Authority's public library. There are certain highly reputable licensing Authorities that provide players with top-notch casino licences and consequent peace of mind.
Check for Geolocation Restrictions
some online casinos may not grant access to certain players depending on their location.
Check if ZAR is Accepted
South African gamblers usually prefer to bet with Rands as they are most accustomed to them; there are, however, certain casinos that allow South African players but do not deal with ZAR. It is always best to look up the currencies accepted by the online casino and choose the ones you are most comfortable with.
Check for Applicable Fees
not all payment methods come with free transfers: there might be a few that do indeed have fees you or the operator must pay when transferring money. It is best to be aware of this before starting to use certain payment methods, especially if you are a high roller.
Find Out Any Payment Limits
online casinos may put a cap on the amount that can be withdrawn or deposited when using specific payment methods. It's best to know in advance before making any transactions.
Once you are armed with this knowledge, you can take up playing at any casino! Here at SouthAfricaCasinos we always aim to give players the best tools for them to find their new favourite online casino – but if you get stuck, we are always happy to help by recommending a few great online casinos for you to try out.
FAQ
Frequently asked questions about online casino payment methods South Africa。
Depending on your needs, it can be any one of the listed payment methods on this page. If you want lightning speed, then cryptocurrency. If you want to remain in known waters, then bank transfers. If you want a middle ground then e-wallets are best.
KYC stands for Know Your Customer, and it's a customary process for online players to be put under when wagering at online casinos. It consists in operators making sure that you are who you claim to be, and requires the use of a valid ID card, utility bill, passport or other.
Yes and no. Limits to how much you can deposit or withdraw from an online casino depend on both the operator and the payment provider, and are not the same across all online casinos.
Unless explicitly prohibited by the casino, yes.
No. Certain payment methods only allow you to deposit at an online casino but not to withdraw, hence the use of multiple payment methods.
Usually fees are incurred when making a withdrawal rather than a deposit, but this will be well documented in the terms and conditions you can find at the online casino. Note that certain payment methods don't make you pay any fee, either when depositing, withdrawing, or both.
Yes, as long as they have not been processed. Payment process times vary from operator to operator, so make sure you read the T&Cs very well so to avoid nasty surprises.
Yes, there are many online casinos that offer jaw-dropping bonuses for gamblers that use certain payment methods they support.