Sports Betting Sites in South Africa – Full Guide on How to Bet on Sports in SA
In South Africa, betting makes up around 20% of the gambling market and shows no signs of slowing down. Online gambling has added fuel to the fire by making sports betting easily accessible to everyone with an internet connection. On this page, we'll cover the best betting bonuses, licensed online sportsbooks that cater to South Africans with custom payments and ZAR currency, how to calculate betting odds, and everything in between.
Sports Betting Sites in Short
For those of you in a rush or keen to get started straight away, we'll kick off this page with a list of the best betting sites that you can sign up at right now.
Since odds determine your payout when betting, it makes sense to choose sites that offer the best odds. You can do comparisons of the odds across betting sites to determine this.
At southafricacasinos.net, we've evaluated the odds for you. The odds offered at the sites we recommend rank higher than any other betting sites you will find online.

What is Online Sports Betting?
Watching rugby is a lot more exciting when you've got some money riding on the game. It's the same with all sports and events. Having a monetary investment in the outcome of something ups the ante and increases the thrill of any occasion.
Sports betting refers to predicting the outcome of events and wagering money on your prediction. The basis of every bet is a gamble. You are wagering money on a possible outcome hoping to win more money than you wager.
If you place R50 on the Blue Bulls to win a rugby match, you'll get your R50 back if they win – plus extra. The extra money you receive is your profit for predicting the outcome of the game correctly.
Unlike slot gambling, there are elements of strategy involved with sports betting. You can bet money on many fundamentals of a match, such as the points difference between the winning and losing teams. You can also place bets on which players will score the points. The betting options are endless.
Most people think that sports betting is only for sports fans or those with expert knowledge of a particular sport. What they don't realise is that you can bet on a whole range of events that have absolutely nothing to do with sports.
You can bet on the outcomes of political events, reality competitions, awards ceremonies, television shows, virtual sports, esports, and much more. Online betting has made it possible to bet on almost anything.
The advantages of online sports betting compared to betting at land-based venues are:
✅ Easy Access: You can access online sportsbooks from wherever you are as long as you have an internet connection.
✅ Better Odds: Online sportsbooks operate with lower profit margins, offer better odds, and higher payouts.
✅ Betting Bonuses: You can claim bonuses that increase your bankroll and allow you to place more bets.
✅ Immediate Payouts: Online betting sites pay out immediately after an event is concluded.
✅ Arbitrage: You can bet on various outcomes of the same event by placing bets at more than one sportsbook that offers different odds.
✅ Variety: The range of betting events available online is more diverse than those found at brick-and-mortar bookmakers.
Virtual Sports
Virtual sports betting has been growing in popularity for quite some time. The damper on real sports and events during the global epidemic that began in 2020 accelerated the growth of virtual sports exponentially.
Virtual events are not real and the teams that play in virtual matches are not made up of real players. Although at first glance you'd be forgiven for mistaking them as real players. Advances in technology have made virtual sporting events very realistic and nearly just as immersive as real sports.
Virtual sports are video games run by algorithms, not video game players. The outcomes of these games are generated by random number generators, so they're guaranteed to be fair.
A huge benefit of virtual sports is that they continue 24/7. You can find a virtual sports game to bet on any time of the day, regardless of global circumstances. Since virtual sports mimic real sports, they encompass the same types of events, such as:
Horse racing
Soccer
Motorsports
Tennis
Darts
Esports
Esports are different from virtual sports because they are video games played by real people. The popularity of esports has skyrocketed in South Africa and the rest of the world. Almost everyone knows someone that plays video games competitively these days.
Examples of video games and esports tournaments that you can bet on online include:
Counter-Strike: Global Offensive
League of Legends
Fortnite
Dota 2
FIFA
Overwatch
Esports are equally as competitive as regular sports, and there's a growing demand for them in South Africa. Players and teams compete for prizes worth thousands of rands, enter championship tournaments, and become mini-celebrities in their respective circles.
Sports Betting Bonuses Take the Prize
Bonuses are one of the biggest attractions for betting online as opposed to land-based betting. They're similar to online casino bonuses but typically embrace lower wagering requirements.
Wagering requirements are playthrough conditions that must be met before players can withdraw the winnings they make while playing with a bonus. If a bonus of R100 has a wagering requirement of 10x, it means that you will have to place bets to the value of R1000 (R100 x 10) using the bonus before you can cash out your winnings.
Sportsbooks hand out many different types of bonuses to keep things exciting for online bettors. Here we'll go over some of the most prevalent types of bonus offers that you'll find on this site.
Free Bets or No Deposit Bonus
A free bet is a no deposit bonus that a sportsbook will give you for free. You don't have to deposit at the casino before you can claim this type of bonus. You will need to meet the wagering requirement before you can withdraw your bonus funds, which is usually higher with free bets than with deposit bonuses.
Deposit Bonuses and Reload Bonuses
A deposit bonus is a bonus that is given to a customer who deposits. If you claim a 100% match deposit bonus and deposit R100 with the sportsbook, you'll have a bankroll of R200 to place your bets. Deposit bonuses usually also come with wagering requirements but they may be lower than those attached to no deposit bonuses.Reload bonuses are essentially the same as deposit bonuses. They're bonuses added to your account after you complete a deposit. Where deposit bonuses are usually advertised on your first deposit in a particular time frame, reload bonuses are awarded on subsequent deposits within that time frame.
Welcome Bonuses
Welcome bonuses are also referred to as sign-up bonuses and registration bonuses. As their names imply, these bonuses are given to payers as a reward for signing up at an online sportsbook. They're only available to new players who haven't wagered at the site before.It's worth looking around for the best welcome bonuses offered at different sites. It's not just the size of a welcome bonus that counts. The terms and conditions of all bonuses should always be considered.Welcome bonuses may be made up of free bets, deposit bonuses, or a combination of these. Some sites will offer you a deposit bonus on your first deposit while others may offer you deposit bonuses on your first few deposits.
Cashback Bonuses
Claiming cashback bonuses is a great way to mitigate your risk when betting online. They're especially useful when you are first getting into sports betting. When you claim a cashback bonus, the sportsbook will refund you once you have used your deposit to bet at the site.The cashback bonus that you receive once your deposit is depleted typically has wagering requirements and other conditions attached to it. For example, you may need to deplete your deposit within a specified time to qualify for the cashback.
Referral Bonus
Online sportsbooks are businesses that benefit from mouth-to-mouth marketing as much as any other business does. You'll find many sites that will give away free bets if you refer a friend who signs up. In most cases, you will only receive your bonus once your referral has deposited with the sportsbook.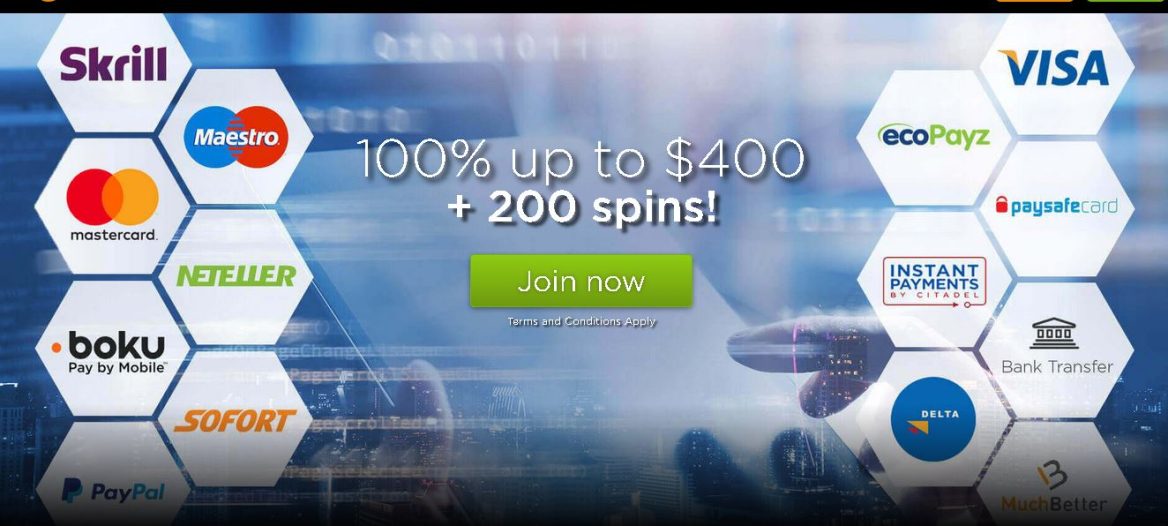 Supported Payment Methods at Top Betting Sites
Sports bettors have no shortage of payment methods available to them. The most popular online payment method in SA is still the familiar credit card, followed by bank transfers and e-wallets.
As South Africans become more accustomed to online shopping and transactions, prepaid methods and cryptocurrencies are being adopted at a rapid pace.
At top online betting sites, you'll find a well-rounded collection of reliable, stable payment methods for deposits and withdrawals. Some of the most prominent payment options are:
Most of the sports betting sites on this page support ZAR currency. Playing in our currency is great for sports betting because it makes calculating our profits that much easier. However, you will find some sites that don't support the Rand just yet.
If you find a site that offers the odds and events you're looking for but doesn't support the Rand, don't sweat it. Select another currency such as US Dollars, NZ Dollars, AUS Dollars, CA Dollars, UK Pounds, or Euros. When you deposit, your balance will automatically be converted to the currency you choose.
Be aware that some payment methods charge fees for currency conversions when you withdraw funds. Similarly, some online betting portals may charge fees when you deposit or withdraw. Read through the site's terms and conditions for information on possible charges.
Favourite Sports Betting in South Africa
South Africans are keen sportsmen. Betting on Bafana Bafana and the Springboks to win matches has always been wildly popular. However, since we've become more accustomed to online sports betting over the past few decades, we've also taken a shine to Super Rugby Games, the Currie Cup, International events, and eSports.
In the past, we had to make our way down to a tote or bookmaker's office to place our bets. Today, there are hundreds of trusted online bookmakers and sports betting sites that we can choose from. Some online betting sites are extensions of brick-and-mortar betting offices. Others are online-only betting sites.
Sports betting sites consistently rank in the top 20% of leading websites in South Africa. Research shows that more than 50% of South African adults place sports bets on the internet using their desktop PCs or smartphones. It's estimated that over 24 million residents have access to a smartphone that is internet ready.
Some of SA's favourite sporting bets include:
Horse Racing | National and international.
Soccer | UEFA Champions League, Euro, FIFA.
Rugby | World Cup, Super League, International Matches, English Premiership.
Cricket | ICC World Cup, T20 World Cup, Test cricket.
Tennis | ATP, WTA, Challenger.
Golf | US Masters, Ryder Cup, PGA Tour, LPGA Tour, European Tour
You can also place special bets on most games. Special bets are bets that predict outcomes aside from winning or losing participants. Examples include:
The exact points on the final score
Halftime score
The first player to score
Home goals or away goals
First 10 minutes: win/lose/draw
These are only a few examples out of an almost limitless array of possibilities. You can bet on who you think the top scorer will be in the FIFA World Cup, who will get the most red cards in the Rugby World Cup, or who will win the most medals at the Olympics.If you can imagine it, you can probably bet on it.
All you need to start sports betting online is a laptop, tablet, or handheld device, an internet connection, and disposable money that isn't reserved for your living expenses. With these checks in place, you can start betting at any of the sites listed at southafricacasinos.net.
Betting Odds Determine Payouts
When betting on sports, we talk about the odds. Odds represent what the sportsbook will pay you if your prediction is correct. It's a factor by which your bet is multiplied.
The odds indicate how much can be won for every Rand that you wager. Suppose you bet on Richards Bay F.C. to win the PSL Playoff with odds of 2.75. If you bet R100 and your prediction is correct, you'll win R275. Your profit here is R175. Not too shabby for a single prediction.
A sportsbook, or bookmaker, calculates the odds for every event. The odds may change right up until the start of the game. If you are placing an in-play bet, the odds can continue changing right up until the particular event takes place.
Betting odds are determined by various influences such as:
The results of previous, related events
The relationship between teams or players
The popularity of contestants or players
National or international rankings
The higher the odds, the higher your payout will be if you predict it correctly. The more players bet on a particular outcome, the lower the odds become. In other words, the lower the possibility is that your prediction is correct, the higher the odds are.
Odds are displayed in many different formats. The most popular formats in South Africa are fractional and decimal odds. The formats are just different ways of stating the same thing. Here are examples:
Fractional odds: 6/5
Decimal odds: 2.2
In both examples, the odds are 1.2. If you place a winning bet of R100, your payout will be R120 (100 x 1.2).
With fractional odds, you can simply do the math and divide the upper digit by the lower digit to calculate your odds.
With decimal odds, you can subtract one from the odds displayed to reach the actual odds of the event and calculate your profit (2.2 – 1 = 1.2).
The Difference Between Different Betting Sites
You may wonder what the difference is between all these online betting sites?
The answer lies in the types of sports, types of bets, and the odds offered.
If you know you're going to be betting on a particular sport or placing a particular type of bet the majority of the time, then you should play at a site that offers the highest odds for that sport or bet type.
Accumulator Bets with Higher Payouts
If you want to increase the anticipation of a tournament or game, you can bet on multiple outcomes. These are called accumulator bets.
For instance, you could bet on the Proteas to win the first match in a test series and on the West Indies cricket team to win the second match. With accumulator bets, the more outcomes you bet on, the higher the odds get. Accumulator bets are riskier but they offer higher odds and better payouts.
Basically what you're doing with accumulators is adding additional bets, thus increasing the odds and the possible payout. The odds are higher because you must have multiple predictions correct to win an accumulator bet.
The odds can quickly increase as you 'stack' one bet on the other.
Predicting accumulator bets is trickier but they do offer advantages. Most sportsbooks will let you choose which matches you want to bet on within a particular tournament. So you won't have to bet on every single game or event within a tournament.
Another advantage of accumulator bets is that you can stake lower bets and win larger amounts. Since the odds increase drastically as you stack your bets, smaller bets can result in massive payouts.
A word of caution: Sportsbooks enjoy offering accumulators because it's very profitable for them since it's more difficult to predict multiple events correctly than it is to predict only one.
Live Betting or In-Play Bets
Most bets are placed before a sports game or event starts. However, it's possible to place bets on specific outcomes once the match or event is in full swing. This is called live betting or in-play betting.
This kind of betting is gaining worldwide momentum because it adds even more nail-biting action to the mix.
Many online sportsbooks stream the games live – for free. So you don't need a subscription service to watch the game. You can simply log into your sportsbook account from a smartphone, handheld device, or PC and follow the game live.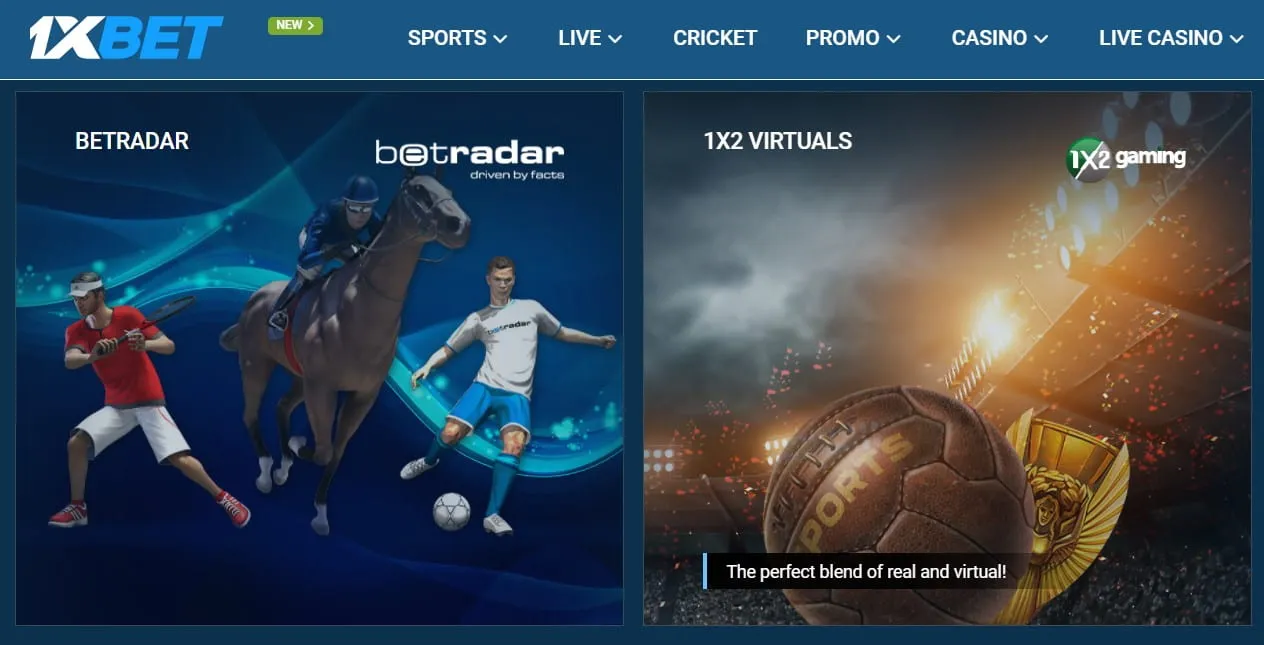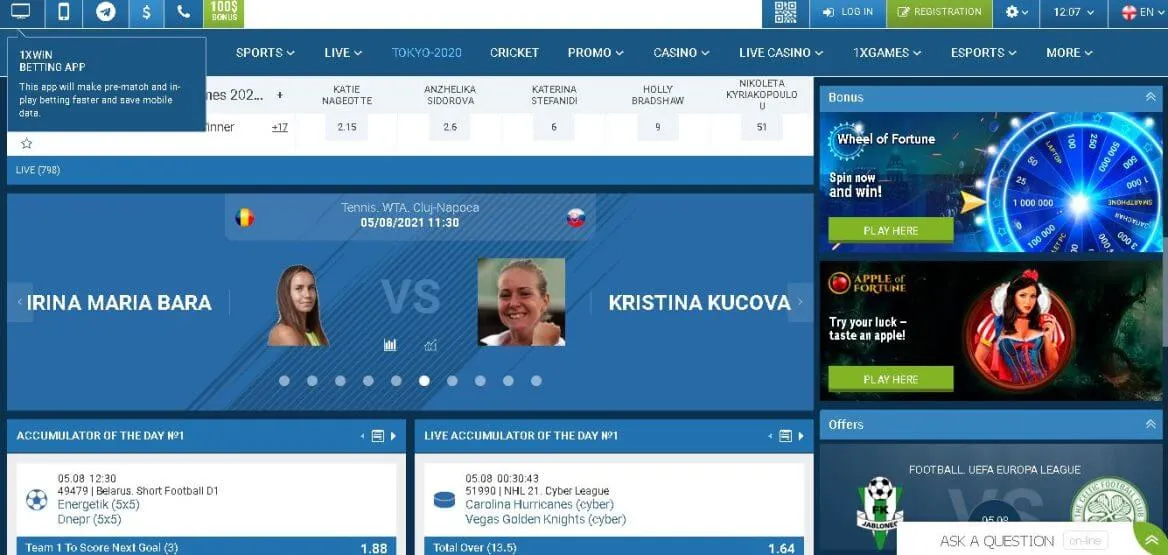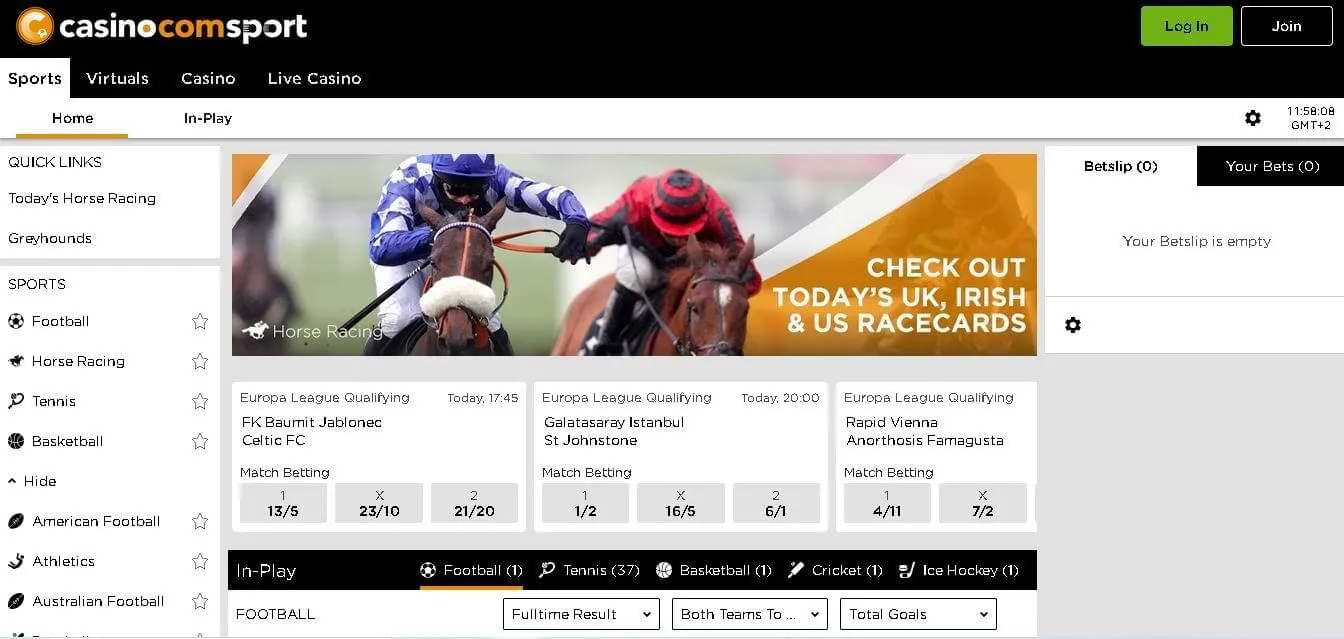 Play at Licensed Sites & Avoid Fraudulent Activity
Wherever there is money changing hands, you'll find fraudsters looking to make a quick buck. Since there's big money in sports betting, you can bet that sports bettors are targeted daily. That's why it's imperative to stick with legitimate, licensed sports betting sites.
Online sports betting operators can apply for licences from national and internationally recognised gambling authorities. Some of these agencies have better trust ratings than others. In South Africa, betting operator licences are issued by the following authorities:
National Gambling Board of South Africa
Gauteng Gambling Board
Western Cape Gambling and Racing Board
Eastern Cape Gambling Board
Free State Gambling and Liquor Authority
KwaZulu-Natal Gaming and Betting Board
Mpumalanga Economic Regulator
North West Gambling Board
Limpopo Gambling Board
Northern Cape Gambling Board
Many reputable international gambling authorities issue licences:
Malta Gaming Authority (MGA)
Alderney Gambling Control Commission (AGCC)
United Kingdom Gambling Commission (UKGC)
The Directorate Of Offshore Gaming in Antigua and Barbuda
Gibraltar Regulatory Authority (GRA)
Kahnawake Gaming Commission (KGC)
The Curacao e-Gaming Licensing Authority
Isle of Man Gambling Supervision Commission
A reputable gambling site has a license to operate and offer its services to punters. Licensing guarantees that players are using tested gambling platforms that are regularly audited by accredited professionals.
Playing at licensed sportsbooks means that the odds are calculated fairly, your payouts won't be held back, and you have a licensing authority to refer to if you ever run into issues that you can't resolve with the sportsbook directly.
Licensed betting sites also have top-notch privacy policies that they must adhere to maintain their licences. They use encryption technology and security software to ensure that their customer's details and transactions are safe and secure. They are restricted to using only reliable, trustworthy payment providers for deposits and withdrawals.
Finally, licensed sites give players access to tools and resources that help them manage their gambling spending. You'll be able to place limits on your account, such as deposit limits or loss limits that can help you gamble responsibly.
Betting on Mobile Devices
Mobile betting has become more popular with the rise of smartphones and tablets. Online sportsbooks responded to this by offering sports betting websites that are optimised for mobile devices.
The vast majority of online sportsbooks are accessible and completely functional on all devices. You can register or log into your account from a smartphone, tablet, or personal computer. It doesn't matter what operating system your device runs on since you'll be using your web browser to access the sites.
With these mobile betting sites, you'll be able to use all the same features you would on a regular PC. Depositing, cashing out and contacting customer service are all possible. You can place regular bets, special bets, accumulator bets, and in-play bets on a mobile device. You can also watch the games live at sportsbooks that offer this service.
Many sportsbooks have reached the next phase and rolled out designated mobile apps for smartphones. Because iOS and Android make up over 90% of the mobile market, app developers have concentrated on these two operating systems when developing sportsbook apps. You'll also find sports betting apps for Windows devices.
So, if you prefer using mobile apps compared to mobile websites, you're in luck if you own an Android or iOS mobile device. You can find the download link on the sportsbook's website if they do have an app available. In some cases, you may find the apps in the Google Play Store or the App Store. However, the fastest and easiest way to download the apps for free is by getting the link from the sportsbook's website.
FAQ
Frequently Asked Questions about Sports Betting.
Yes, it is safe as long as you bet at online sportsbooks that are licensed by respected gambling authorities. You can also trust established sportsbooks that have a great reputation. As with any form of online transaction, there are risks involved. The risks come into play when you bet at unlicensed operators.
Identifying legitimate gambling operators is a focal point here at soutafricacasinos.net. You can count on us to only recommend sports betting sites that we would personally utilise ourselves.
Yes. Many online sportsbooks offer free bets and no deposit bonuses. These may be offered to new players to entice them to try out the site. They may also be offered to existing customers as part of a promotion or as a loyalty prize.
At southafricasinos.net, we rounded up some of the best free bet bonuses at leading sportsbooks available in the country. No deposit bets will almost always have wagering requirements attached, so look out for those with the lowest wagering requirements.
Right here, on this page. If you don't see a bonus code, it means that a code is not required. You can simply click on the link to claim your bonus and follow the prompts once you are redirected to the sportsbook's website.
Most of the bonuses advertised are welcome bonuses for new players. However, once you are a registered player, most sportsbooks will offer you regular bonus rewards. Keep an eye on your emails for special bonus offers and promotions.
No is the short answer. If you are like most of the gambling population, you don't make all your income from online gambling and your winnings won't be taxed. On the flip side, if you are a professional gambler that makes most of your income from online gambling or sports betting, then you are required to declare your winnings to SARS for tax purposes.
The nifty thing about online sports betting is that the sportsbook automatically keeps a record of all your wins and losses. For professional sports bettors who make a living from online sports betting, tax season is a breeze. They can log into their sportsbooks accounts and receive a statement of their profits for the year. Profits will be subject to normal tax.
You can calculate your bet value by multiplying the amount of money that you placed on the bet by the odds of the bet. If you place a R50 bet on SA to win a match and the odds stated on the betting site are 2.50, the value of your bet is:
R125 = R50 x 2.50
If you win, your profit will be R75 (R125 – R50).
Yes, many online sportsbooks have dedicated mobile betting apps that you can install on your mobile device. The apps are not required to play on a handheld device because you can log into the sportsbook in your mobile browser.
Arbitrage is a way of mitigating your risk by betting on the same event but with different outcomes. You could bet on a specific team to win a match at one sportsbook while betting on the same team to lose at another sportsbook that offers different odds.
This depends entirely on your preference for gambling. Some people prefer sports and others prefer slots or tables.